Nagano/Motoojima, Matsukawa-machi Shimoina-gun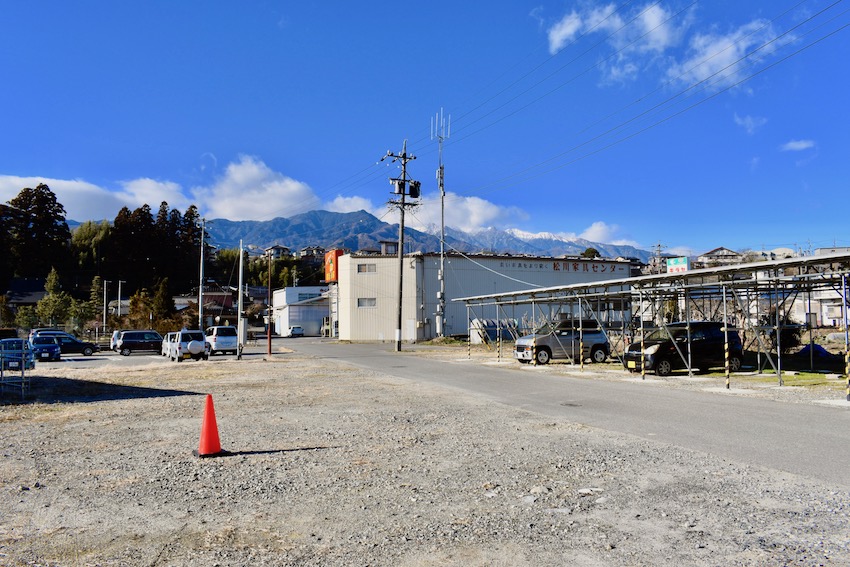 ---
Description
This is a car park situated in Matsukawa Machi, in Nagano prefecture. It is a peaceful and spacious area with views of the central alps. It is an ideal area to stop overnight with toilets, convenience stores, a petrol station, coin laundry and an onsen hot spring bath.
---
Basic Facilities
※There are also facilities that can be paid by cash at the station
24h Toilet
Water
WiFi
Playground
Pets Allowed
Smoking Area
Vending Machine
Washing Dryer
Waste Water Discharge
Security Cameras
EV Charger Stand
---
Additional Fee Facilities
Electricity socket
Not available
Non-free Wifi
Not available
Non-free Shower
Not available
Onsen (Adult)
Not available
Onsen (Child)
Not available
Camping Behavior Allowed
Not available
BBQ Facilities Rental
Not available
---
Nearby Facilities
Convenient Store
7ELEVEN (300m)
Supermarket
Kiraya in Oshima (200m)
Gasoline
ShowaShellOil MastukawaSS (300m)
24h Toilet
Arai Pubulic Toilet (200m)
Onsen
spa seiryuen (4900m)
---
Parking space
Height of each lot
No limit
※ Car size can be referred from
here
---
Note
As people live nearby, please ensure to be quiet at night. There is also a solar generation facility next to the car park, so ensure to avoid any accidents or damage of the premises.
---
Cancellation Deadline
17:00, 2 days before (Japanese time)
If you cancel your reservation after the Cancellation Deadline, cancellation fee will be applied. Cancellation rate can be checked
here
---
---
Reviews
There is not yet review
---