Nagano/Motoojima, Matsukawa-machi Shimoina-gun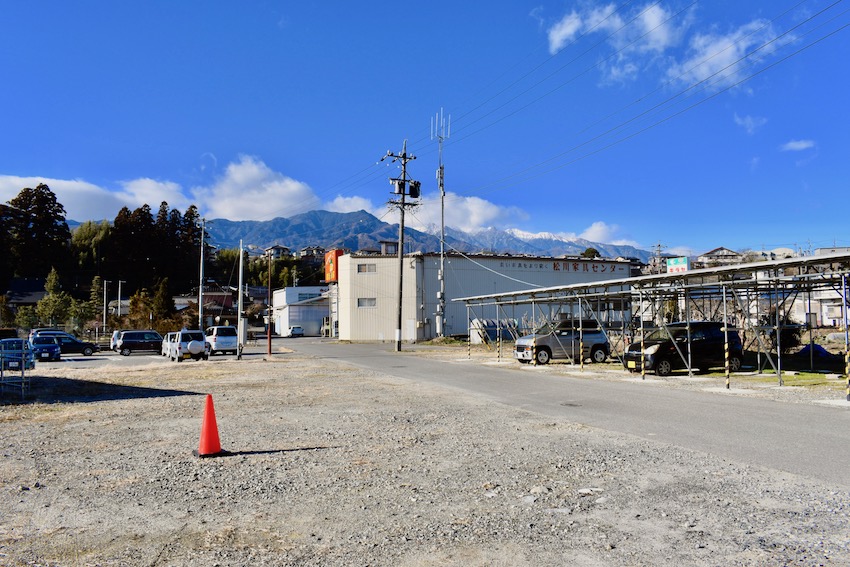 ---
This is a car park situated in Matsukawa Machi, in Nagano prefecture. It is a peaceful and spacious area with views of the central alps. It is an ideal area to stop overnight with toilets, convenience stores, a petrol station, coin laundry and an onsen hot spring bath.
---
※There are also facilities that can be paid by cash at the station
---
Additional Fee Facilities
---
ShowaShellOil MastukawaSS (300m)
Arai Pubulic Toilet (200m)
---
※ Car size can be referred from

here
---
As people live nearby, please ensure to be quiet at night. There is also a solar generation facility next to the car park, so ensure to avoid any accidents or damage of the premises.
---
17:00, 2 days before (Japanese time)
If you cancel your reservation after the Cancellation Deadline, cancellation fee will be applied. Cancellation rate can be checked

here
---
---
---