Shizuoka Ken/Nakajo, Hamamatsu Shi Hamakita Ku
Coffee stand.You can use laundry till 1 am.
place to carstay
by Coffee Stand
by Coffee Stand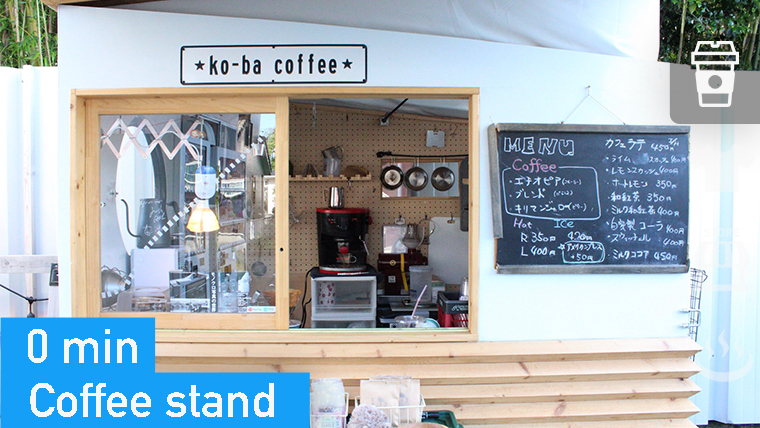 Coffee Stand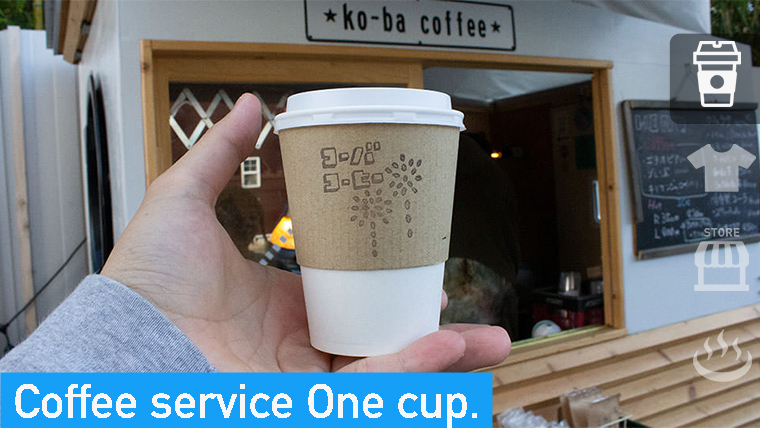 Coffee Servise
There is a Coin laundry in Carstay Station
Near by 7-11(ConvinceStore) and AEON(Shopping mall)
There is Two Onsens near here.
Reccomended Spa
View of Coffee Stand
View of Coffee Stand
View of Coffee Stand
View of Coffee Stand
View of Coffee Stand
---
Description
A commercial facility parking lot managed by local Hamamatsu city, with laundry, coffee shop and aerial yoga combined into one. Excellent access from the freeway. We will also introduce you to public baths and Japanese-style bars. Go Local!
---
Basic Facilities
※There are also facilities that can be paid by cash at the station
24h Toilet
Water
WiFi
Playground
Pets Allowed
Smoking Area
Vending Machine
Washing Dryer
Waste Water Discharge
Security Cameras
EV Charger Stand
---
Additional Fee Facilities
Electricity socket
¥500/day
Non-free Shower
Not available
Onsen (Adult)
Not available
Onsen (Child)
Not available
Camping Behavior Allowed
Not available
BBQ Facilities Rental
Not available
---
Nearby Facilities
Convenient Store
7-11 (100m)
Supermarket
Max Valu (1000m)
Onsen
Tsuki to Kaze (3000m)
---
Parking space
Height of each lot
No limit
※ Car size can be referred from
here
---
Note
Free drip coffee at the coffee shop. Restroom at the laundry room available from 5:00 to 25:00.
---
Cancellation Deadline
17:00, 2 days before (Japanese time)
If you cancel your reservation after the Cancellation Deadline, cancellation fee will be applied. Cancellation rate can be checked
here
---
---
Reviews

---

たいへん気さくなオーナーに出迎えていただきました。静かで近くにコンビニもあり、快適に車中泊できました。また餃子を食べに行くとき利用させていただきます。ありがとうございました。
---

住宅街の中に佇むステーションでした。少し大きい道路が近くにありうるさいかなと不安でしたが、夜には車もめっきりと減って、静かな夜を過ごせました。 このステーションの特徴はなんと言っても、コーヒーショップが一緒にあることです。 訪れたときは夕方から夜にかけて営業していたのですが、 地元の方も集い語る、そんな空間でした。 宿泊者は一杯無料でコーヒーをいただけるということで、私も一杯頂きました。 場所としては、住宅街の中にあるので、安心安全なだけでなく、 コンビニやスーパー銭湯といったものへのアクセスもとても良かったです。 コンビニは歩いて数分、スーパー銭湯は車で15分くらいといった立地でしたので、 利便性も高いです。 5時から25時は併設されたトイレを使えるのですが、 それより深夜はこのコンビニのトイレを使うことになります。 東名の浜松インター、新東名の浜松浜北インター双方からのアクセスもよく、 長距離を移動したいときに立ち寄るのにぴったりなステーションでした。
---
コインランドリーとコーヒースタンドとヨガ教室の駐車場ってどんなところ・・・?と思いながら行ったら、気さくで優しいオーナーさんが迎えてくださり、とっても快適に過ごすことが出来ました。コインランドリーにあるお手洗いもオシャレにしていてキレイだし、コーヒースタンドのメニューから好きなものを1杯ずつサービスしてくださいました。すごく美味しかったです!コーヒースタンドがランドリーの形のデザインになっていたり、細部にまでこだわっていて可愛くて、まさにインスタ映えです!夜はまた雰囲気が良く、地元の人がこじんまりと集まってくるような隠れ家的な暖かい場所でした。集まるみなさんはテントの下で静かに話している感じなので、自分の車の中にいたら全然静かに過ごせるし、住宅街なので程よい人通りでちょうど良い安心感がありました。たまーにコインランドリーかヨガかコーヒーを求めて人が来る程度です。深夜はどこも閉まるので人の出入りは全くなかったです。道の駅とかだと大きなトラックが出入りしたりするので、それに比べて断絶快適でオススメです。すぐ近くに歩いていけるセブンイレブンがあるのでとても便利です。車で10〜15分ほど行くと大きなイオンモールとキレイな温泉施設もありました。駐車場の隣の敷地が竹やぶで蚊が多かったのですが、日中はオーナーさんが蚊取り線香を焚いてくれて問題なかったです。夜は少し蚊が気になったので、セブンイレブンに行って自分たちで蚊取り線香を買って炊きました。翌日午前中、コーヒースタンドは近くの美園中央公園で移動販売するとのことで、一緒について行かせてもらいました。コーヒーが美味しいのはもちろん、オリジナルのスウィッチェル(リンゴ酢、はちみつ、ジンジャーのソーダ割り)も美味しいです!私の一番のお気に入りは自家製コーラ!5種類ほどのスパイスを調合して、お砂糖もきび砂糖を使っているので体に良さそうな味ですごく美味しいです。夏にぴったり。ちなみに、ヨガ教室はオーナーの奥さま、コインランドリーはオーナーの親御さんが経営しているそうで、ご家族の皆さん暖かな場所で安心して、とにかく快適に過ごすことが出来ました。また絶対に行きたいです!
---

気さくな若いマスターが出迎えてくれました。街の中心部にも近く、静かですが全く人の気配がないわけでもない丁度良い場所でした。浜松に寄ったらまた使いたいです。
---