Small ascetic practices at the temple of Pokemon 'Seiryuji Temple', Sodaigen (Shakyo-kai (copying of sutras), Zazen-kai (Zen sitting meditation), Horaku-moxibustion (Horaku-moxibustion))
---
1,000 JPY 〜
/1 person

1,000 JPY 〜

/1 person (child)
---
Description
Our Temple is famous for SNS because Pokemon is rare. We hold sutra copying, Zen meditation, and Buddhist moxibustion sessions as needed. Basically it is twice at 6 AM and 6 o'clock in the evening. Why don't you stay in the car and experience it?
Inquire about an experience tour or its booking requirements up-front
Contact a Host
---
Required time
60 minutes
※Please come on time
---
Host name
Seiryu-ji Temple
Our Temple is an independent temple with Daikokuten kami (Daifukutoku Jizai Enman Bosatsu) as its principal image, acting according to the principles of the Tendai sect. It is also famous as a Pokemon Temple where rare Pokemon appears on SNS.
The parking lot is large and the precincts are more than 20,000 tsubo, so many people come to take a walk or visit. You can go to the bathroom or take a bath if you want. Please come again.
---
Required Equipment
A thick towel
Equipments provided by host
Zabuton (cushion) for Zen meditation, Kyobon (sutra book), Horaku moxibustion equipment
---
Eligibility
Zazen meditation: 10 years old and above
Supported Languages
English
---
Note
---
Cancellation Deadline
17:00, 2 days before (Japanese time)
If you cancel your reservation after the Cancellation Deadline, cancellation fee will be applied. Cancellation rate can be checked
here
In case of raining
Will not cancel
---
Availability status
Please click a date to see the availability of car
| Sat | Sun | Mon | Tue | Wed | Thu | Fri |
| --- | --- | --- | --- | --- | --- | --- |
| 26 | 27 | 28 | 29 | 30 | 1 | 2 |
| 3 | 4 | 5 | 6 | 7 | 8 | 9 |
| 10 | 11 | 12 | 13 | 14 | 15 | 16 |
| 17 | 18 | 19 | 20 | 21 | 22 | 23 |
| 24 | 25 | 26 | 27 | 28 | 29 | 30 |
| 31 | 1 | 2 | 3 | 4 | 5 | 6 |
| Sat | Sun | Mon | Tue | Wed | Thu | Fri |
| --- | --- | --- | --- | --- | --- | --- |
| 31 | 1 | 2 | 3 | 4 | 5 | 6 |
| 7 | 8 | 9 | 10 | 11 | 12 | 13 |
| 14 | 15 | 16 | 17 | 18 | 19 | 20 |
| 21 | 22 | 23 | 24 | 25 | 26 | 27 |
| 28 | 29 | 30 | 31 | 1 | 2 | 3 |
---
Meeting Place
Parking lot next to Seiryuji Sanmon
---
Reviews

良かった点: ・親切だった ・周りが静かだった ・子供が小さく座禅に参加できなかったけど、柔軟に対応して下さった ・ヤギがいて可愛かった、メーメーちゃん、子供たち大喜び 気になる点: ・トイレが少しだけ清潔感に欠けていた ・トイレが駐車場から150メートルの暗くて急な下り坂を歩かないといけない
---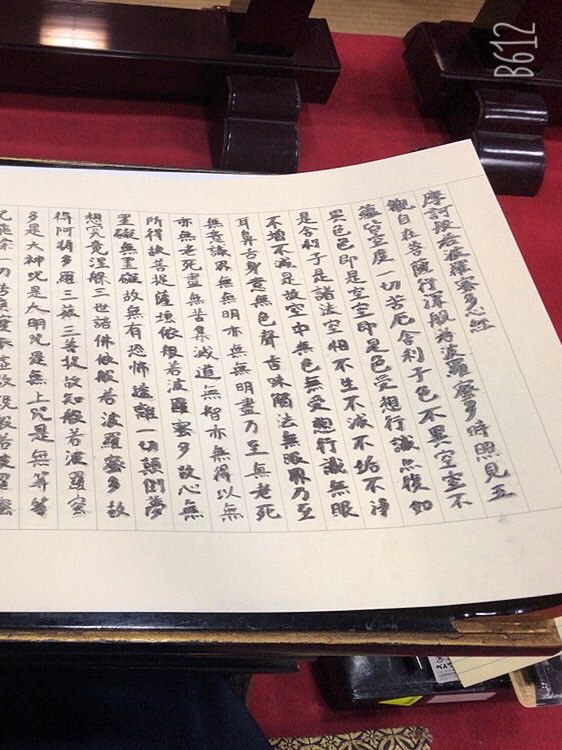 See all review photos
朝・夜2回の法楽灸、写経会、座禅会に参加させて頂きました。 全て初めてで、とても良い経験になりました! お寺の方に、それぞれの趣旨についてもご説明頂き、勉強にもなりました。 日本人はもちろん、外国の方にも絶対受けが良い体験だと思います!